GUEST BOOK
The book
with the wishes
of your beloved ones
Handmade guest books available in a variety of premium materials like leather, faux leather and paper. You can choose your desired dimension and shape. The body of the book has around 120 pages in off-white, cotton paper. We also offer, without any extra cost, the personalization process where you can engrave your initials, names, dates or logo.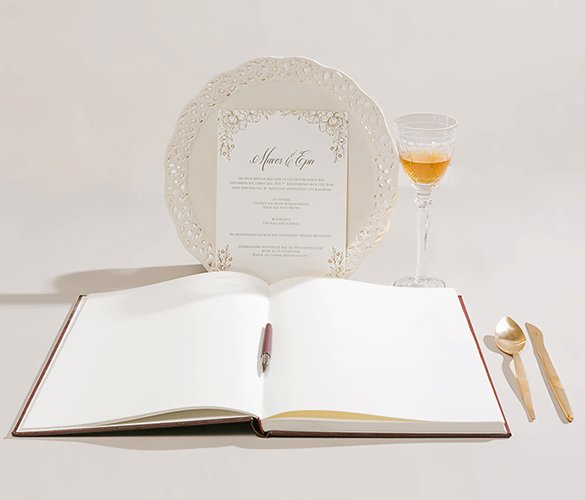 The personalisation service is the one that gives the most value to your guest book
Add your monogram by creating a unique, admirable product.
CONTACT
OFFER
Along with your order for invitations and favors that exceeds €700, we offer you for FREE a guest book in a box personalized with your monograms.
CONTACT
DO YOU WANT TO BE UNIQUE?
Contact us
For more information or offers do not hesitate to call us
Mon-Fri: 08:00 - 18:00
+30 210 93 45 600
or fill out the form below, and one of our representatives will contact you.